Are you ready to enjoy? Easy, fast and delicious
Ingredients
2 1/2 cups Graham cracker crumbs, divided
1/2 cup unsalted butter (for crust)
2 cups caster sugar, sifted
1/2 cup unsalted butter, softened (for filling)
4 ounces cream cheese, softened
8 ounces Cool Whip
20 ounces crushed pineapple, well drained
Preparation
Preheat the oven to 300 F.
In a microwaveable bowl, melt 1/2 cup butter and let cool.
Mix 2 cups of breadcrumbs and butter, then firmly press the mixture into the bottom of a 9-inch square dish.
Cook for 8 to 10 minutes.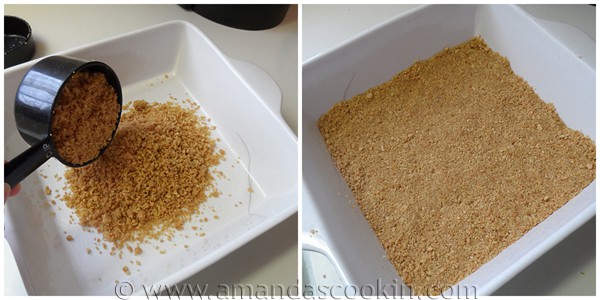 In large bowl, whisk cream cheese and 1/2 cup butter until creamy.
At low speed, add the caster sugar one cup at a time, whisking for one minute or two.
Add the pineapples and spread the mixture over the crust.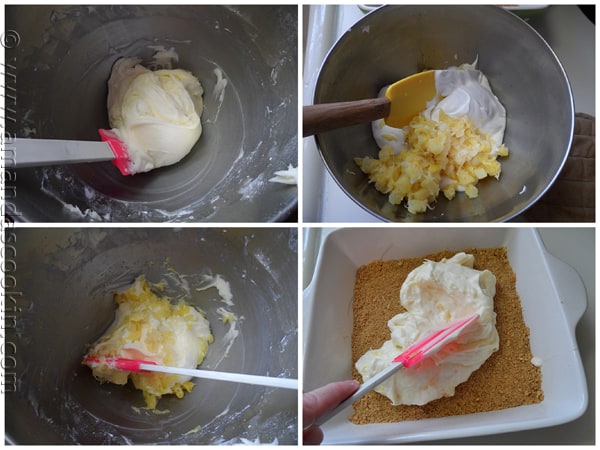 Put the remaining pineapple into the whipped cream. Spread over the layer of cream cheese.
Sprinkle remaining bread crumbs.
Refrigerate for at least 4 hours, preferably overnight.